Why biomedical engineering is not very well-known among the Indians?
Biomedical Engineering is a highly interdisciplinary and upcoming field of technology.
Biomedical engineering has been described as the fastest growing job by CNN. Demand for biomedical engineers is projected to grow a whopping 62% between 2010 and 2020.
Though Biomedical engineering is a promising field, even after a decade of its existence in Indian colleges it has failed to really take off.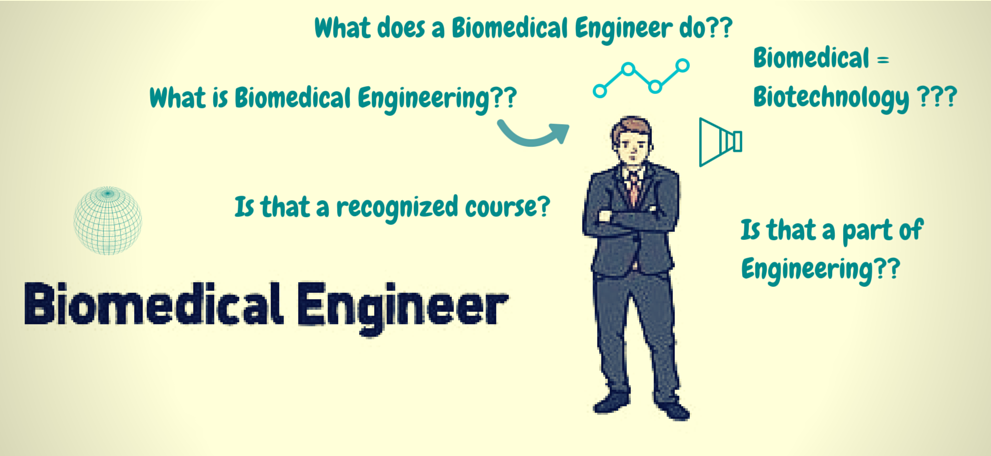 Common responses of Indians when you tell them that you are pursuing biomedical engineering are: "Biomedical Engineering?" "What is that?" "Is that engineering as well?" and many other similar responses.
Indian society has failed to appreciate the fields of study that are not common and thus they are generally overlooked. And Biomedical engineering has surely been a victim of this.
Lack of quality job opportunities maybe one of the biggest reason why students abstain from choosing Biomedical Engineering. Most of the Biomedical Engineers in India change their field due to lack of opportunities at the start of their careers, while some of them go abroad for masters for better career options, while some pursue MBA.
People from other engineering branches also enter the medical industry, thus limiting the chances for biomedical engineers. Unfortunate reality is that due to limited depth of knowledge of biomedical engineers, Mechanical, Electrical, Chemical, IT engineers are generally far more attractive to employers. Biomedical Engineers study way too many subjects that are not related in a single semester. Human anatomy, electronics, microprocessors are taught in a single semester, but these subjects are not followed up in the following semesters. This develops the basic concepts but limits specializing in a particular subject.
E.g. Electronic engineers are absorbed by some medical companies as service engineers for servicing of medical equipment.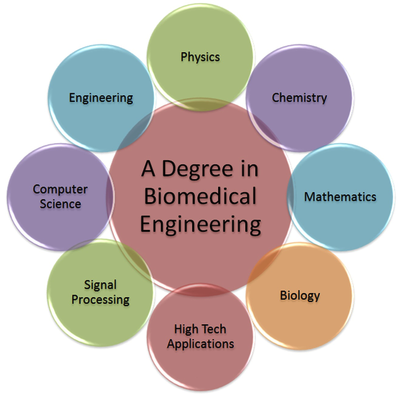 Image shows the interdisciplinary nature of Biomedical Engineering
Research and development in this field is not very prominent in India. However GE healthcare has taken up the initiative and has started developing CT scanner in India.
Also company such as Skanray healthcare has state of the art facilities in Mysore housing the design and manufacturing facility.
Rules, regulations, policies also to some extent deter setting up of manufacturing industries in India. As a result of this, most of the equipment in the hospitals is imported and thus most of the jobs that are available are related to marketing, selling, servicing of these imported equipment.

Though all major hospitals have a biomedical department, there is still a lack of awareness about the biomedical engineering department even among the staff of the hospital. Bio-Medical department in Indian hospitals is usually secluded, in basement, which goes completely unnoticed.
One of the disastrous consequences is that colleges are planning to do away with biomedical engineering department in their college. In short, this has become a vicious circle!
Biomedical engineering has been described as the next big thing; however biomedical engineers are the ones who are not able to reap the fruits of their field.
Despite all this, Biomedical Enginners love their field and strive hard to do everything to make people aware of Biomedical Engineering!