How Can Doctors Use Internet For Their Online Reputation?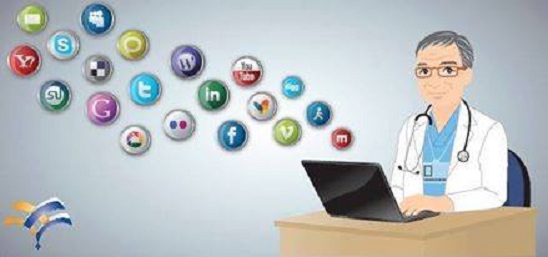 More patients than ever are going online to search for their health doubts. Many patients are seeking second opinion on Internet, which may not be necessarily from doctors. And now patients are even rating doctors. To know how doctors can use internet and social media, let us first analyze why and how do patients use the internet.
How do patients use the internet?
Patients typically use the internet to search for symptoms, treatments and opinions. They expect the internet to provide accurate information. They also believe the information that is presented on the internet.
However, at times results for the medical terms on websites can be either complicated or ambiguous. Wrong information can be hazardous for patients as well as for doctors. It can even cause a fake sense of confidence in patients. Patients may then question doctors without reason.
Therefore it is important for doctors to guide their patients. Doctors must make a list of credible medical websites.
If the patient refers to the information on internet, then the doctor must prescribe the authentic websites to the patients.
What do patients search on internet?
The following picture shows that the keyword "Find Doctor" was searched 312,340 times on Google in India in the month of March in 2015.

The patients also search for symptoms, clinical terms, as well as treatments.
H1N1 symptoms were searched 4,247,310 times in February 2015.
Diabetes remedies were searched over 2 lakh times in june 2015.
(Source: Google Keywords Planner)
What doctors must do?
Doctors must create online profiles. Manage their online reputation regularly. Offer additional digital services depending on patient profile.
Online profiles can help doctors engage with patients easily.
Online profiles can help Doctors to be found easily by those searching on web,
They can provide variety of forms on their websites to help patients use services more easily.
Provide maps to help patients locate your services.
How to be social?
Start a blog/ website
Profile on Practo
LinkedIn profile
Profile on Google+
Profile on JustDial.com
Start a Facebook page
Informational videos on YouTube
Blog/ Website
Regularly updated blog or a website allows doctors to share information, ideas, and stories to their patients and to the world.
A blog or a website can be set up easily using wordpress. And working on digital marketing and search engine optimization can help you achieve good results on search engines.
Practo
Practo is a website specially dedicated for doctors. Patients use Practo.com to find doctors and book appointments.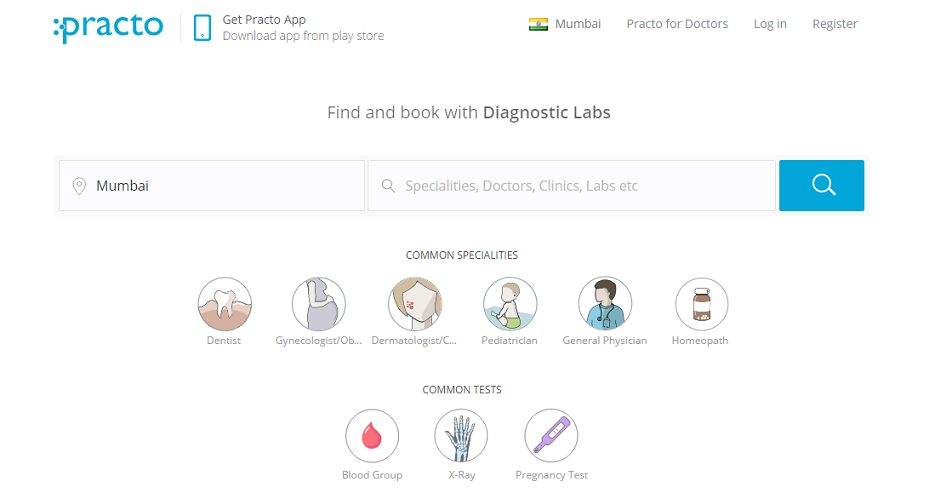 Practo Ray is online medical practice management software that provides doctors with appointment scheduler and electronic medical record services, prescriptions along with billing, IVR telephony and other healthcare management services.
LinkedIn
It serves as a purely professional profile.
Helps find professional connections easily.
Performs well on Google search.
Start a Facebook Page
Facebook is the most used social network today, and so there is a possibility that most of your patients are already there on Facebook. Facebook page helps to create a community.
You can also announce offers and promotions. You can also reach to more people by promoting your posts using Facebook Ads.
Google +
Can help you to get in the 1st page of local Google search results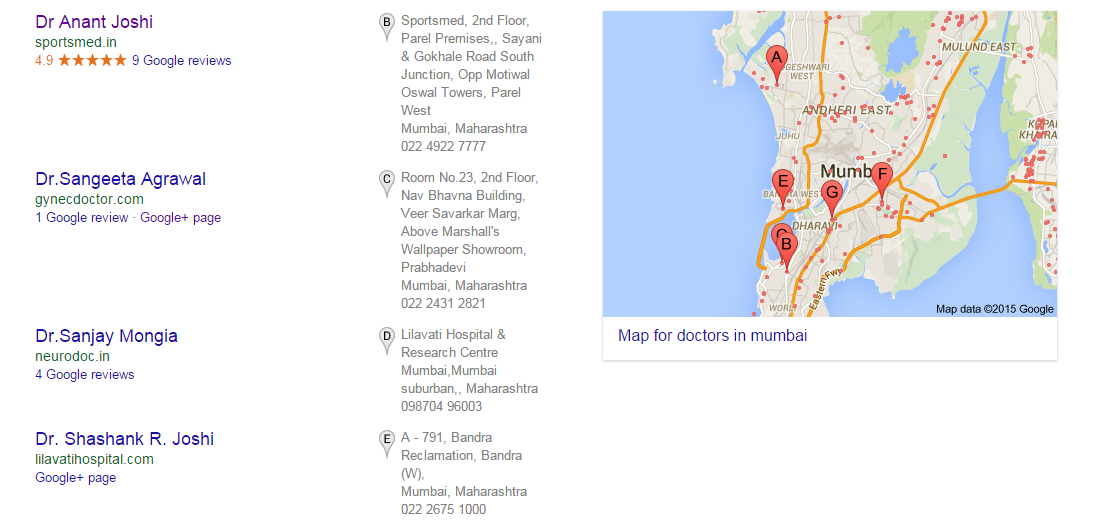 ---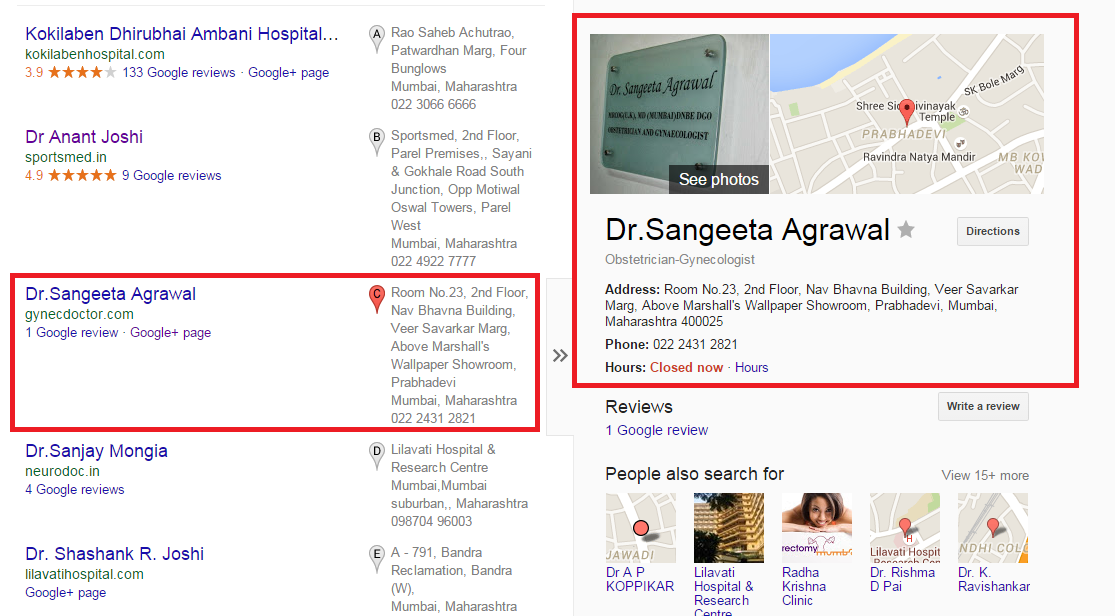 (Images are used to depict the effectiveness of Google+ and are not sponsored)
JustDial.com
JustDial is number 1 referral platform in India.
There is a great chance that a search on Google for doctors in particular area will lend you to JustDial
It helps you to connect with your patients better. It also has the feature of booking appointment online.
YouTube
A survey of 2,790 health care professionals by AMN Healthcare, a health care work force management and staffing agency, found that 29% use YouTube for professional networking
A video sharing platform, it is a great place to have videos on your patients reviews, video tours of your clinics, nursing home as well as treatment details.
How to check online reputation?
With websites like Practo.com, Justdial.com, ranking highly in the Google, it evident that your names will most likely be shown in the first pages of local Google search. That means if you are a doctor based in Bandra, Mumbai, and one patient in Bandra searches on Google for Doctors in Bandra, it is very likey that your name will be there on the first page of Google. So here are few thing you can do to check your reputation.
Best thing to do is to search for yourself on Google. Identify incorrect information about yourself, contact the owner of that website and rectify it. Identify negative comments or feedback and resolve them.
Also identify positive comments and don't forget to thank them.
And one more thing: I'd be really interested to find out if these solutions are useful or surprising for you. I would also like to know if some other methods or solutions are employed. Please let me know in the comments below.
Sign up to receive such posts by Aditya Ekawade straight into your inbox.