Watch Stanford's fellows design medical device made of Popsicle stick - Ganesh Nair
Fellows from Stanford design medical device made of popsicle stick and a spring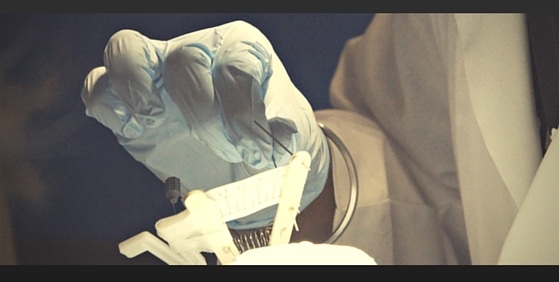 The three fellows who participated in the last Stanford-India Biodesign program built their prototype out of two popsicle sticks and a spring, plus a scrap of paper.
You start with a problem. You first make sure there is a problem. And if that is solved, that will generate some revenue. And that will be accepted in market.
This inexpensive device could improve the way pacemakers are implanted, reducing the need for repeat surgeries.


Affordability is very much a part of the Indian culture and technology innovation is clearly something that we are very good at here. I think we have only started to capitalize on the fusion of their culture and ours.

- PAUL YOCK

Founder and director of the Stanford Biodesign Program
The Stanford-India Biodesign program is a collaborative effort from the US government and Indian government to double up science and technology in both these countries.
Watch Stanford-India Biodesign fellows discuss the Indian approach to innovation, how they selected a medical need to focus on and how two Popsicle sticks and a spring can improve pacemaker implantation.
---