These range of events fall under the category imaging informatics thus making the services reliable, efficient and accurate along with interpretation of images.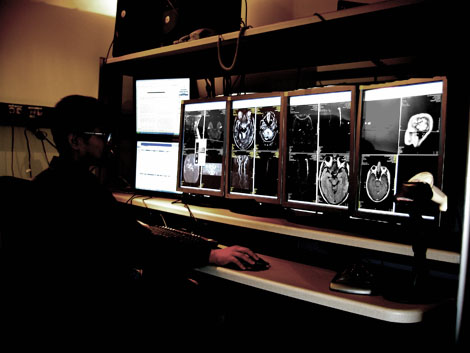 A typical PACS workstation. Image only for representation purpose
Picture Archiving and Communication Systems (PACS) is one of the major that focuses on imaging informatics though there are many other technologies which can improve the services of individual radiologists and the entire department.

Picture Archive and Communications System is a computer system which allows the digital capture of x-rays and other scans, such as CTs and MRI, viewing, storing and transfer of these images.
These images and reports are transmitted digitally via PACS.
PACS is a server-client node system in which one or more computers act as servers to store data and programs that are accessed by client computers on the system
PACS software can interface with most computers commonly used in medicine to include the hospital information system (HIS) and radiology information systems (RIS).
---